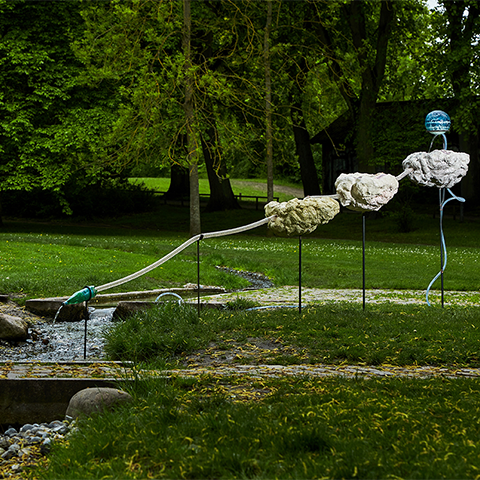 The Museum of Contemporary Art was established in 1991 as the country's first museum for contemporary art. The basic idea behind it was to create a museum that would engage in the latest art and its latest modes of expression.
Today, the museum works with the latest media within both Danish and international contemporary art, among which sound art, performance art, video art and net art, and they have all renewed the concept of art over the past decades. Exhibitions, as well as the mediation of contemporary art takes place within and outside the museum walls. Among other events, the museum hosts the bi-annual sound and performance festival ACTS – Festival for Performative Arts.
The museum carries out research in international contemporary art, the mediation and conservation of the latest forms of art, and it holds a collection of Danish and international art. The collection is continuously expanded with works created within the past 25 years. The museum also prioritizes museum education for children and young people.
The Museum of Contemporary Art is an independent institution run with subsidies from the State and Roskilde municipality and grants from private foundations.
Ever since its establishment, the museum has occupied the Royal Palace in the centre of Roskilde.