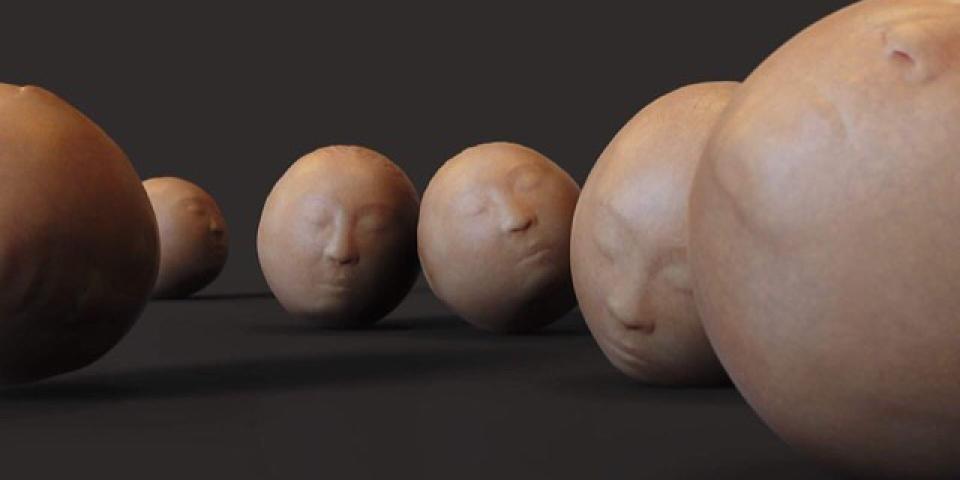 Friday, August 28, 2020
-
Sunday, December 20, 2020
In the exhibition This Is Why We Cried, artist Samara Sallam (b. 1991, Palestine) reflects on themes such as language, body, violence and artificial intelligence. Sallam draws parallels between her own status of being stateless and the existence of AI robots through authority, colonialism, and alienation.
This Is Why We Cried is Samara Sallam's first museum exhibition and presents a number of new works including coded poems, an interactive sculpture, and a sound installation explaining trauma and grief to future robots. 
Samara Sallam is a young visual artist, filmmaker, performer and coder based in Copenhagen. Samara has a BA from Funen Art Academy and is currently enrolled on her MFA at the Royal Danish Art Academy in Copenhagen. Furthermore Samara has studied visual arts at L'école supérieure des Beaux-arts in Algeria and journalism at Damascus University in Syria. 
This page is being updated continuously. Contact the museum for more information:
Mail: info@samtidskunst.dk
Phone: +45 4631 6570
Curator, Nanna Strøjer: nannas@samtidskunst.dk