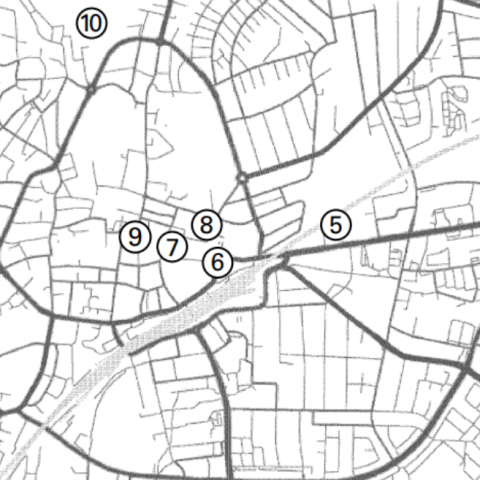 A BIKE TOUR TO PUBLIC ARTWORKS IN ROSKILDE
Hop on your bike and learn all about the city of Roskilde and history through art. The tour will take you to some fantastic artworks – a giant sculpture weighing 800 kg, a statue of the popular writer Lise Nørgaard, a luminous heat and power plant or Denmark´s only equestrian statue of a female monarch, and many more.
Museum for Contemporary Art has curated the art tour in collaboration with Kunsthal Charlottenborg and Roskilde Municipality. Get your free map and overview here.
Or download the app Kunsthal Charlottenborg and find "BIKE ART TOUR ROSKILDE"
Enjoy your biking!