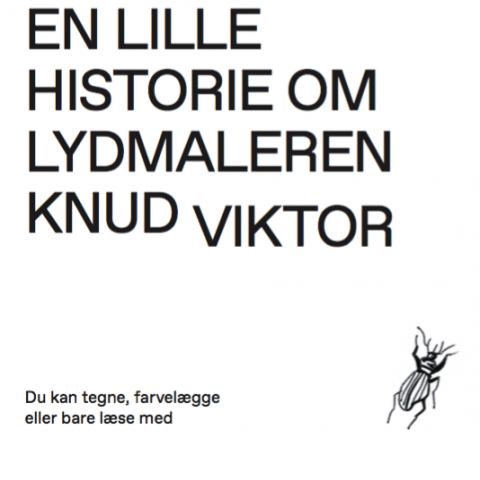 Read, listen to a little story or draw with Knud Viktor.
Museum for contemporary Art in Roskilde has made a booklet children 0-10- years old.
The material was developed 2019 for the exhibition Bjerget synger (eng. The Mountain Sings), but is still fun to use.
Knud Viktor made this artwork in the 1970's for children. It is about a little owl, which is Knud called Le Petit Duc in French. der handler om en lille hornugle.
You can listen to it here (dont´t forget to choose part to 2):
The booklet comes in size A5, but can be printed in other formats or used digitally.
Booklet paged 1-12 . Works for tablets and computers.
Or download the booklet here and print it on 3 pages sized A4 (on both sides).
Attention! – if your French isn´t as good as Knud´s, and you know a kind Dane, please find a translation fron French to Danish here.
Have fun!
Please share your drawings and ideas. We would love to see them.
Send them to info@samtidskunst.dk. Or tag the museum using @samtidskunst on Instagram, or Facebook.